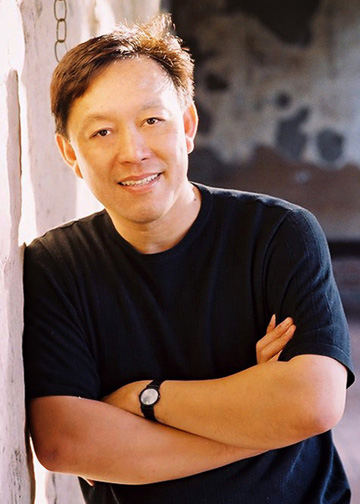 Hanson Fong Denis Reggie
Had a very interesting evening over at Procam (
http://procam.com/events/
) in Livonia last night. Scheduled speaker, Denis Reggie was running a bit late due to a flight delay, so Hanson Fong, scheduled for events today (Friday, April 26, 2013) and tomorrow, stepped up to entertain and educate the crowd until Denis arrived. And, aside from how long the evening went and how uncomfortable I got sitting there, I'm rather glad it all panned out the way it did.
Both of these guys are tops in their field. Both Canon "Explorers of Light". But just like night and day. Hanson Fong (
http://www.learn.usa.canon.com/resources/contributors/explorers/fong_bio.shtml
) is a top wedding photographer and an expert at posing, lighting, and composing for drama and artistry. He spoke about posing couples, specifically about addressing issues with differing heights and weights and other issues that, when properly addressed, can turn drab to fab. He will and does light for art and compose for results. And amazing results he gets.
Denis Reggie (
http://www.learn.usa.canon.com/resources/contributors/explorers/reggie_bio.shtml
) has a very different take on things! Reggie is often credited with inventing wedding photojournalism. He has shot weddings for many of America's most well-known families (26 weddings for the Kennedy clan alone, the Johnsons [as in LBJ], and just a who's who list of celebrities, CEO's and politicians). He is the epitome of "fly on the wall". He says he only poses five-minutes worth of formals "because he has to" and spends the rest of the day silently observing, carefully watching for the moments that will make the image, very school of Cartier-Bresson. He spoke at length about how his level of clientele has different expectations from their photographer, and presumably from their other vendors. Understanding and providing what his A-List clientele want regularly garners Reggie fees in the $15,000 to $60,000 range.
This event was FREE! as are several more upcoming events from Procam.
Thank you Procam and thank you to meetup organizer Gary Collins for hosting and sharing this event.
Procam and meetup group "Photographing People with G & L Collins" (
http://www.meetup.com/GLCollinsPhotography/
) events are often worked in conjunction. I recommend that you check them both out if you are in SE Michigan. Procam is celebrating their one-year anniversary and they are proving to be a terrific addition to the photo retail (and rental) market. Since Ritz and Adray split, there is room for these guys and they certainly are going all out to garner some good will.